This is not a dream: in a very near future, you will use your avatar to have a social life, to meet your friends and relatives, to work, to go for culture event. All that in a virtual world… 
This virtual world is called Metaverse.  
You may have no clue what this is about: me too until I watched Ready Player One written by Ernest Cline and directed by Steven Spielberg. This was my first time to see and understand what it means a virtual world (The Metaverse). A world where people socialise virtually, spend time together, have a virtual life. In this film, forced by the destiny of what happened in the Metaverse, people realise and appreciate again their true, real lives… 
Funny enough, at the end of the film for my wife and me, that raised a lot of existential questions about this virtual reality, which was in fact science fiction, for what we knew at that time… 
But Metaverse exists.  
It was originally made for game players where avatars play the game for you, or better to say, you control your avatar and see him/her in the virtual world of the game. One of the examples of Metaverse universe is REC ROOM on oculus.com.  
Will Metaverse impact your personal and social life?  
Maybe not tomorrow but it is right in the corner. Because the development of the Metaverse is moving fast into what Ernest Cline described in his novel.  
The big steps are for sure in terms of quality and how close the reality the images are becoming. For example, avatars as we know today will give the place to digital humans. So, the aesthetic aspects with us will become closer and closer. Will this be the trigger pushing us to identify ourselves to our avatars? Or one more trigger could be exactly the feeling people have today during the lockdown: the need to escape our daily life routine, escape from our home, or even from our home office… and we will see that the step to move into virtual world will become so simple.  
That's why technology corporates like Nvidia invest in solutions to enrich the Metaverse with more than playing game scenarios. 
Is this worrying? There will always be the ones pro who will jump into the Metaverse to search or create what they could not get in their lives. And there will be the ones who will be reluctant by fear of losing their own identity. 
I would say it is in a way like Facebook, when it arrived, the early adopters were already registered when people like me were still ignoring it because of this feeling it was not part of our generation or part of our needs… and today I am on Facebook regularly, and it is part of my life.  
So, coming back to know if Metaverse could impact or not our respective lives, I believe we will still have time to think about that.  
And as humankind, without the help of AI, we should be able to know how to balance our both lives, real and virtual. But I am not sure to be correct here, not knowing what will be considered as real, shall we say physical and virtual?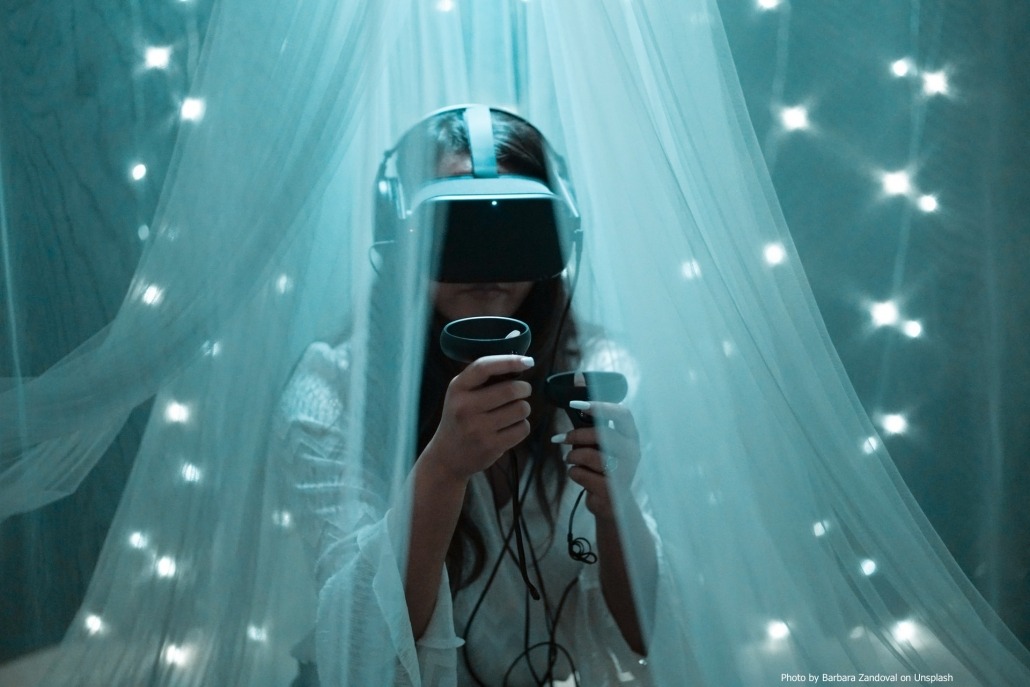 This is not a dream, it is coming. It is like a projection into the future on how human interaction will be.  
Human interactions which are the foundations of corporate DNA. Does it mean that corporates will just be virtually represented, hiring your avatars as employees?  
I have recently heard that the lockdown due to the COVID creates big challenges for corporates to keep their DNAs and team spirits. Not because employees have to work and communicate remotely, but because employees don't have no more chance to gossip, no more chats in the company corridors, at the coffee machine. Gossips are said to be a great vehicle to keep or at least to participate to company DNA, information, creativity and team spirit.  
Is it old fashion to think that without physical and unformal meetings in the company corridors, at the lunch break, we will lose the habit to gossip and share knowledges?  
One may think we will have special courses to train on how to spontaneously chat in Metaverse!! 
At least, we can imagine, in few years that it will not matter to be in lockdown as we experience today, because you will just go shopping, to the cinema watching films with friends in the Metaverse? Enjoying your life differently. 
Are you ready?  
One thing is sure: the existential questions we had after watching Spielberg film, were just the first ones of a long lists of existential questions we, you will have. 
All the best! 
PS: Thinking of that, we may have to hire a team to develop the next generation of MindBox for the Metaverse, where we will have an entire virtual training centres, with dedicated trainers and coaches… sorry I mean avatars who will be great at helping others avatar? /people? to become great at what they do or want to be… 
https://mindboxvr.com/wp-content/uploads/2021/05/hello-i-m-nik-BoCP6u24h4s-unsplash.jpg
1047
1911
Andrej Rybovic
https://mindboxvr.com/wp-content/uploads/2017/12/logo-white.png
Andrej Rybovic
2021-05-11 13:52:19
2021-06-07 07:51:38
OUR FUTURE WORLD CALLED METAVERSE