THE SAFE WAY TO ACHIEVE MORE
CLOUD-BASED PLATFORM & MICRO-LEARNING MOBILE APP
MEANS REMOTE
&

INTERACTIVE COMMUNICATION TO HELP INDIVIDUALS

&

COMPANIES CONNECT MORE EFFECTIVELY.
INTERACTIVE LEARNING
&

TRAINING CONTENT
IN UNLIMITED RANGE OF AREAS ACCORDING TO YOUR NEEDS
Test & develop your employee's product or technical knowledge.

Share your company changes, strategy and principles.
Learn how to communicate core sales benefits efficiently.

Boost sales productivity and positive competition using the best sales techniques.
Design and deliver training programs to onboard new recruits quickly and effectively.

Get regular feedback about their development.
Focus on how to receive and provide feedback.

Set up specific case studies and explore the leadership skills of your management team.
Track objections or success stories from your colleagues or clients.

Support new ideas and creativity by brainstorming interesting topics within your organisation.
Teach your team how to set priorities and handle difficult tasks.

Obtain immediate response on specific business situations thanks to voice recognition.
Increase customer satisfaction by improving the reaction of your team.

Acquire skills in how to deliver great service in any situation.
 Make sure that your product or service is in-line with client expectations.

Ensure that all staff gets relevant knowledge while launching new products or services.
CLOUD PLATFORM made for anyone*
This allows to easily create and manage all training content. You can follow-up your employees' progress thanks to text reporting or even voice recording.
* with granted access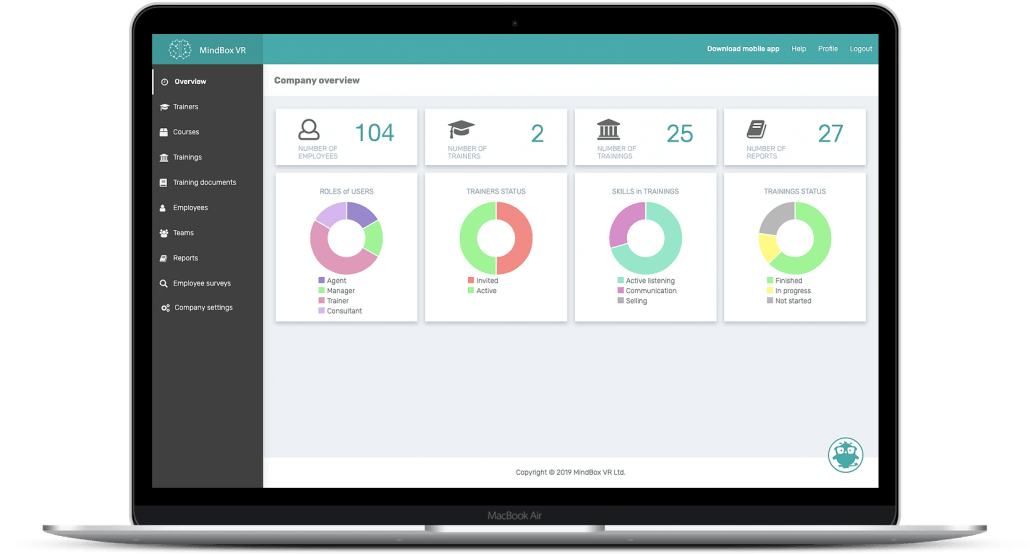 1
A simple but powerful dashboard.
2
Our mascot accompany you how to use platform.
3
All important stats in one place.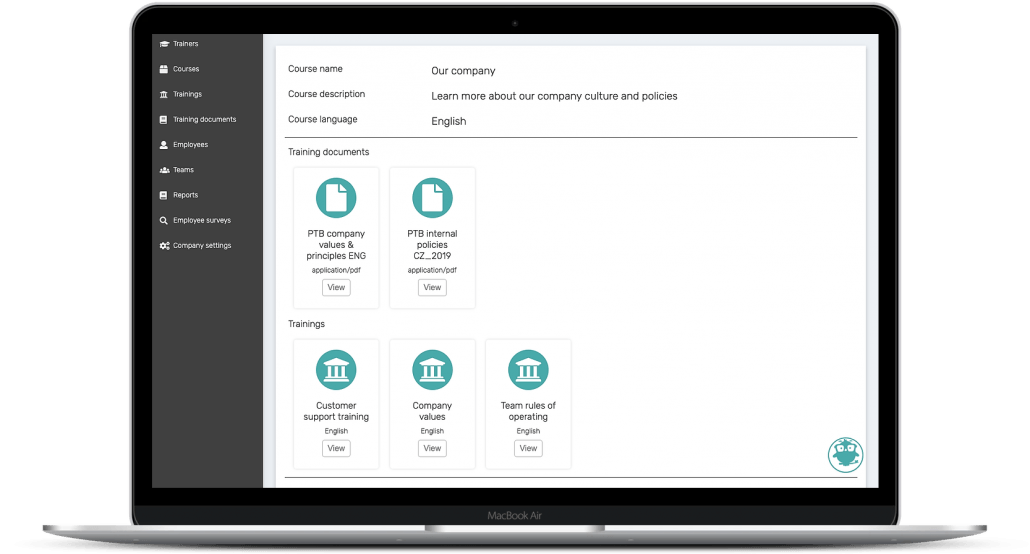 1
Upload and sharing training documents.
2
Create groups of training for one course.
You can easily manage materials and courses in one environment to send it to selected audience or target group in one click…
Create each of your training with existing backgrounds & avatars or ask for tailored made.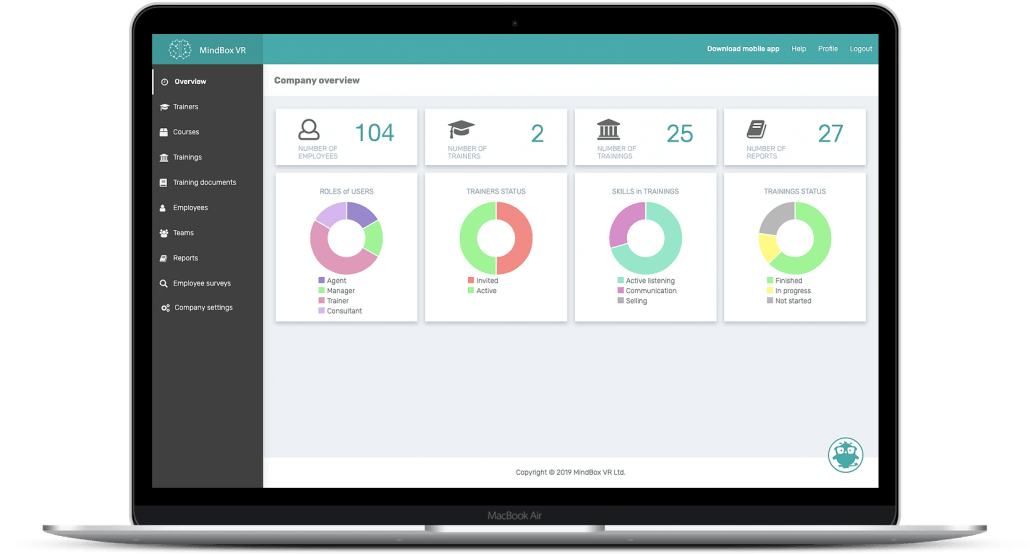 1
A simple but powerful dashboard.
2
Our mascot accompany you how to use platform.
3
All important stats in one place.
SET THE TRAINING LANGUAGE
On home-office, during commuting time, simply at their convenience, your employees can easily access their learning sessions on any mobile devices.
1
Trainee is immersive in real environment.
2
Easy to use. Only Start and Speak.
3
Important keyword for training.
AT THE CROSS-ROAD OF LMS, E-LEARNING AND GAMIFICATION MINDBOX RECONNECT THE DOTS